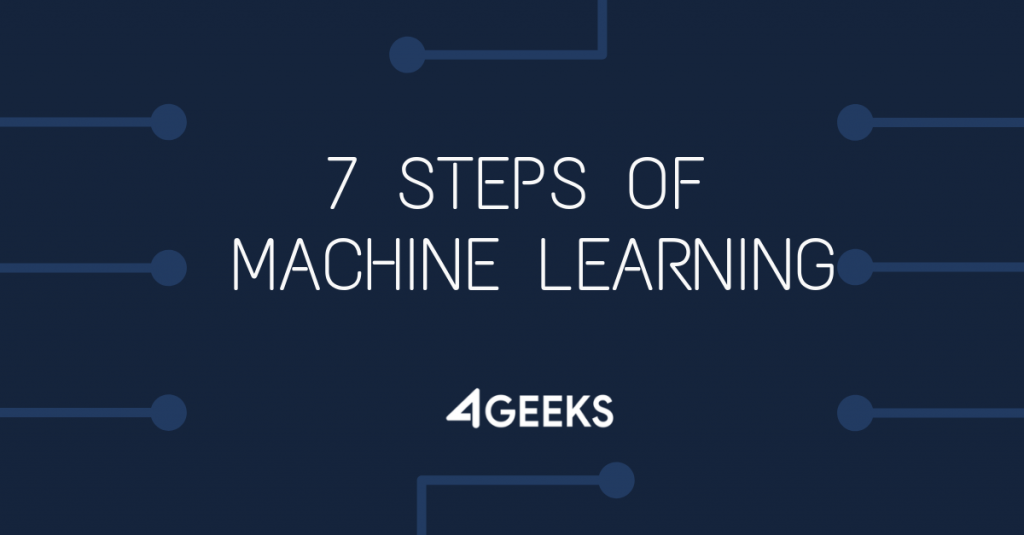 7 Steps of Machine Learning (Artificial Intelligence)
Hi 4Geeks Nation! I want to share with you this video (from Google AI) that explain so clear 7 steps of Machine Learning.
Gathering Data
Preparing that Data
Choose a model
Training
Evaluation
Hyperparameter Tuning
Prediction

—
4Geeks is a global product design, development & market company, and all-in-between, focused on triple ROI for startups, small & medium businesses. Need help to grow your business? Request a 15 min free consultation, discover an out-of-the-box solution or simply subscribe to keep in touch.