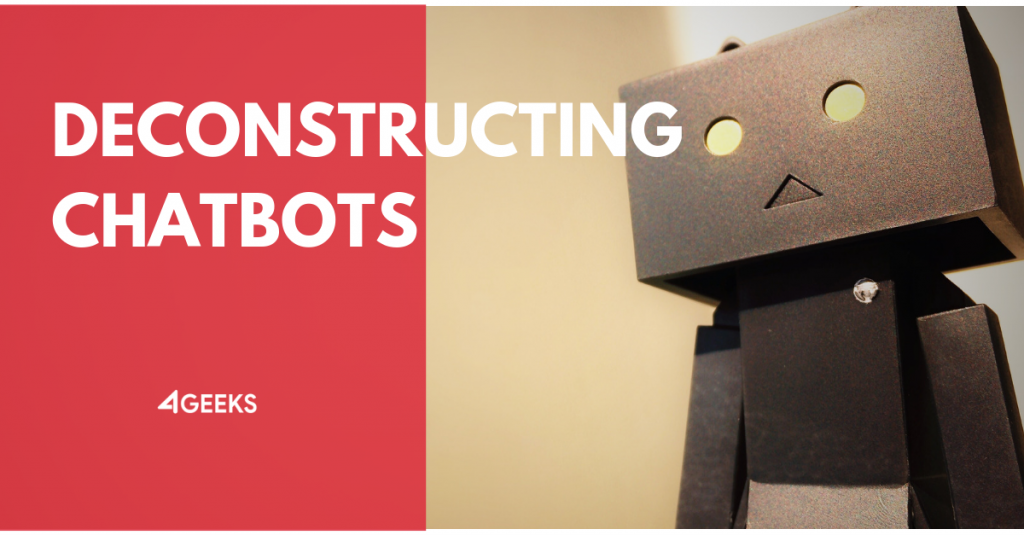 Deconstructing Chatbots
AI and Chatbots are trending topics nowadays, but some people don't understand how terrific could be a chatbot in business.
The following video shows how chatbots works, can they understand what humans says, and how they can response by using artificial intelligence.
Is your business leveraging chatbots to support clients or maybe your business planing the next move? Take a look.
—
4Geeks is a global product design, development & market company, and all-in-between, focused on triple ROI for startups, small & medium businesses. Need help to grow your business? Request a 15 min free consultation, discover an out-of-the-box solution or simply subscribe to keep in touch.