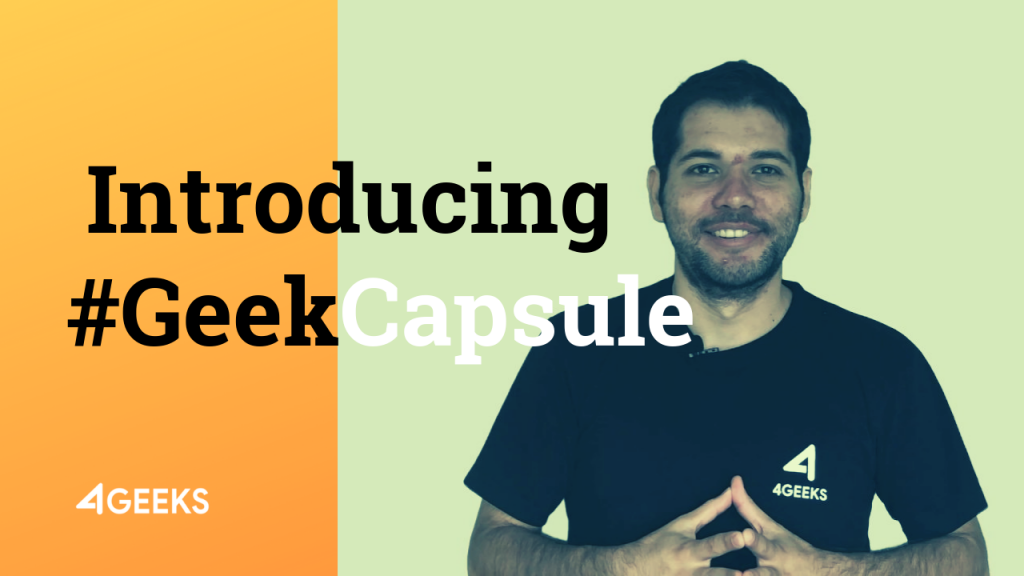 Introducing #GeekCapsule videos series
You have been a star follower for months (or years), and you already know the genuine passion we put on doing every single thing; every single project, every single product. We never will stop to do that.
Couple months ago we started a podcast; all you invited to listening.
I'm pretty happy because a couple days we published the first #GeekCapsule video (introduction). So, what the hell is #GeekCapsule? Simple: it's videos series, interactive, about business, product design, product development and product marketing.
The plan is create and share with all you our experience and knowledge in fields that we are experts.
So, feel free to subscribe our YouTube channel in order to get notifications when a new topic is up, and share with your community and business network on Facebook, Twitter and LinkedIn.
I would like to use this opportunity to ask you: What's topics is more critical for your business at this moment? What business problems are you facing? Please share with me your comments below.
Best.
—
4Geeks is a global product design, development & market company, and all-in-between, focused on triple ROI for startups, small & medium businesses. Need help to grow your business? Request a 15 min free consultation, discover an out-of-the-box solution or simply subscribe to keep in touch.