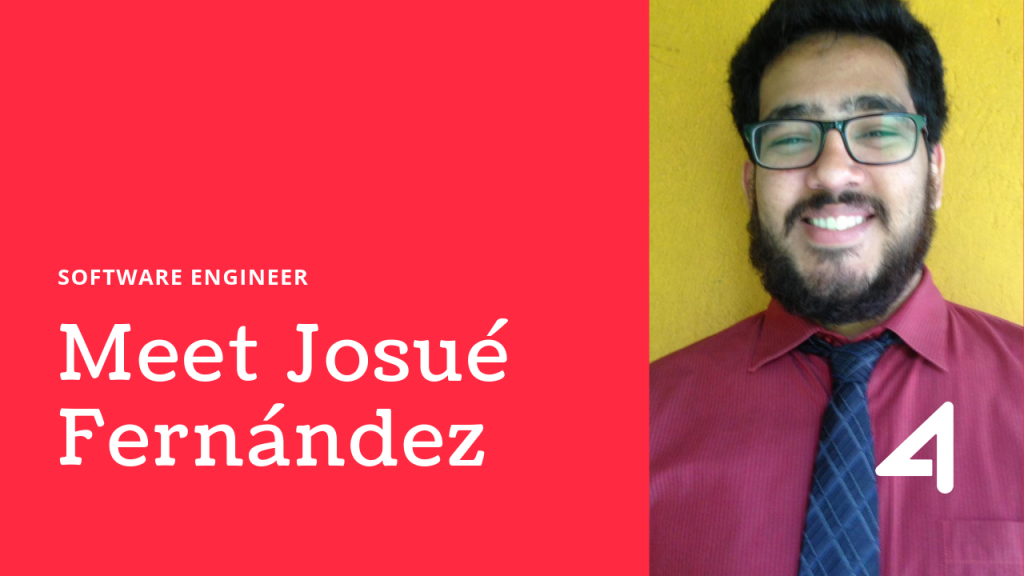 Meet Josue Fernandez
We have internship programs at the office, with a successful and retention rate of 80%. So that means, most of our interns remains at the company after they finish the internship. Josue is one of them, actually he didn't finish the internship, He just last a couple of weeks to demonstrate his willing to growth and his abilities.
Josue is from Turrialba, Cartago. Nice place to live, very quite actually, little bit far from the city. In Turrialba many dairy products are produced, in fact, year after year, the famous "Feria del Queso" takes place in that place.
He has high writing skills, actually He has translated some books for a book reading community, very interesting actually, It's called Blue Phoenix Translations. He has translated two books Hail the king and Swallowed star.
I will stop here and let Josue answer our habitual questions.
How will you describe yourself?
Calm, positive, friendly, adventurous.
What do you do in your free time?
Read mostly, play video games, spend time with my family.
Best series you have ever watched?
Breaking Bad
House MD
How I Met your Mother
Friends
That's 70's shows.
Mountain or Beach ?
Mountain, is calmer and I feel I can leave behind all my problems and just enjoy the moment.
Do you do sports (adventure, extreme, endurance) ?
I used to practice archery and baseball. But I like adventure and extreme sports, even though I can't practice them more often.
Which type of music do you like?
I'm not picky with music, anything is fine.
What are your top 5 books of all the time ?
Harry Potter
Hunger Games
The Maze Runner
Hail the King
Super Gene
Not in that order 🙂
What are your top 5 movies of all the time ?
Inception
Interestellar
Cars
Lord of the Rings saga
Batman Dark Knight Rises
What is the most excited part of being Software Engineer ?
I can create new stuff and put my ideas into something that is useful for someone else.
What is the most challenging situation you had faced in your current position ?
Everything was working fine, and out of nowhere, EVERYTHING fails. So you have to go back and check everything, even when you know that the problem probably is not there.
Which is the best part of being part of 4Geeks team ?
The people. From day 1 you feel like you are one of them, and after that you don't feel like an stranger, just enjoy you work 🙂
What are your goals for this year?
Loose weight, I guess. Read more books. Learn more about everything..
As you see Josue loves what He is doing. Personally I enjoyed all of Nolan's Batman saga.
Whenever you need help on how to start making ideas into reality though technology, 4Geeks team is up and ready, just reach out to us at hello@4geeks.io.
—
4Geeks is a global product design, development & market company, and all-in-between, focused on triple ROI for startups, small & medium businesses. Need help to grow your business? Request a 15 min free consultation, discover an out-of-the-box solution or simply subscribe to keep in touch.