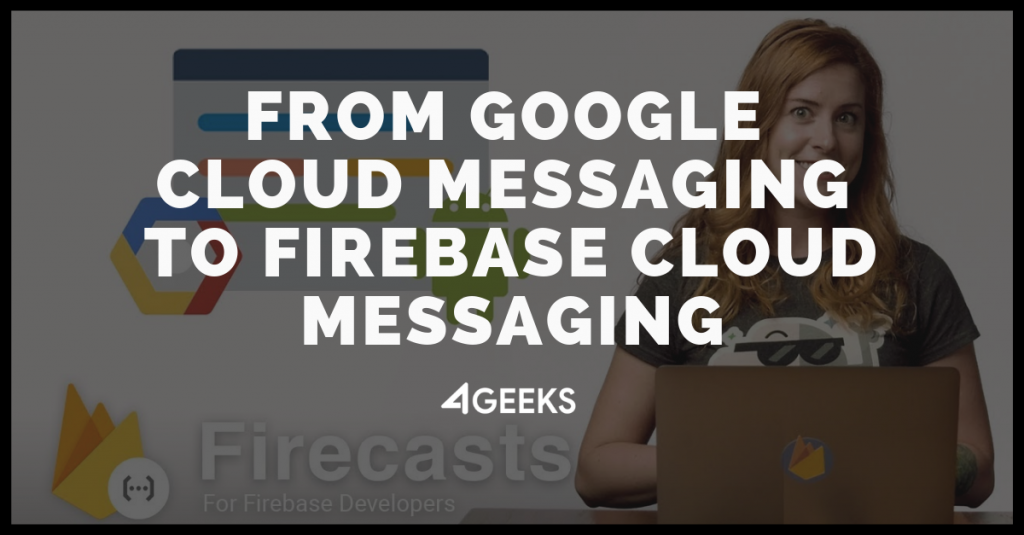 Migrate from Google Cloud Messaging to Firebase Cloud Messaging, Step by Step.
Hi 4Geeks Nation!! If you are behind a product development, specifically a mobile app, you want to know this new tool built by Google to send messages (notifications) to your users on your product.
Google launched Firebase Cloud Messaging (FCM) as a new and more powerful tool to manage messaging to mobile devices.
Using FCM, you can notify a client app that new email or other data is available to sync. You can send notification messages to drive user re-engagement and retention. For use cases such as instant messaging, a message can transfer a payload of up to 4KB to a client app.
Look at the FCM schema… it's beautiful and useful.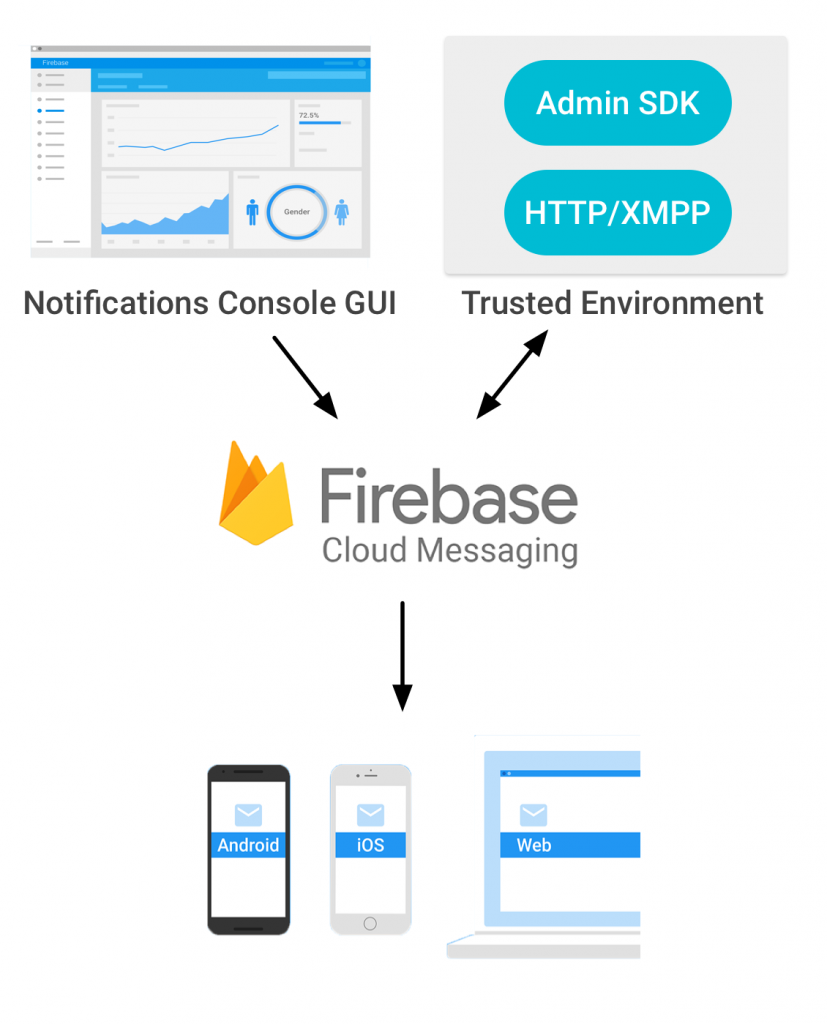 So, if you are using the old Google Cloud Messaging and planing to migrate to the new Firebase Cloud Messaging, this video can help you to put all factors on the table.
If you need help with this, our software engineers can help you. So, contact us!
About 4Geeks:
4Geeks is a global product design, development & market company, and all-in-between, focused on triple ROI for startups, small & medium businesses. Headquartered in United States, with development offices in Mexico and Costa Rica. Need help to grow your business? Request a 15 min free consultation, discover an out-of-the-box solution or simply subscribe to keep in touch.
Looking for software engineers for your team? Hire top in-house software developers in Latin America, on-demand, and start scaling your product development now.