Seempy, All-In-One Ecommerce Platform
Seempy (formely Mall4G) is very cool project for entrepreneurs, self-producers and SMB around the world. Mall4G is an all-in-one e-commerce platform for entrepreneurs who enable you to get your own eShop site, with all batteries included.
Whats all batteries included?: shopping cart, custom URL, SSL certificate, stock management, custom designs, shipping handlers/management, POS for offline store, reports and analytics, billing, sales orders, and more.
Mall4G was launched on beta 1 month ago and it's starting to getting traction. Was selected among the top 25 startups worldwide to participate in WebSummit 2014 in Ireland. So, Mall4G project was selected among 70 of 200 better ideas in Costa Rica.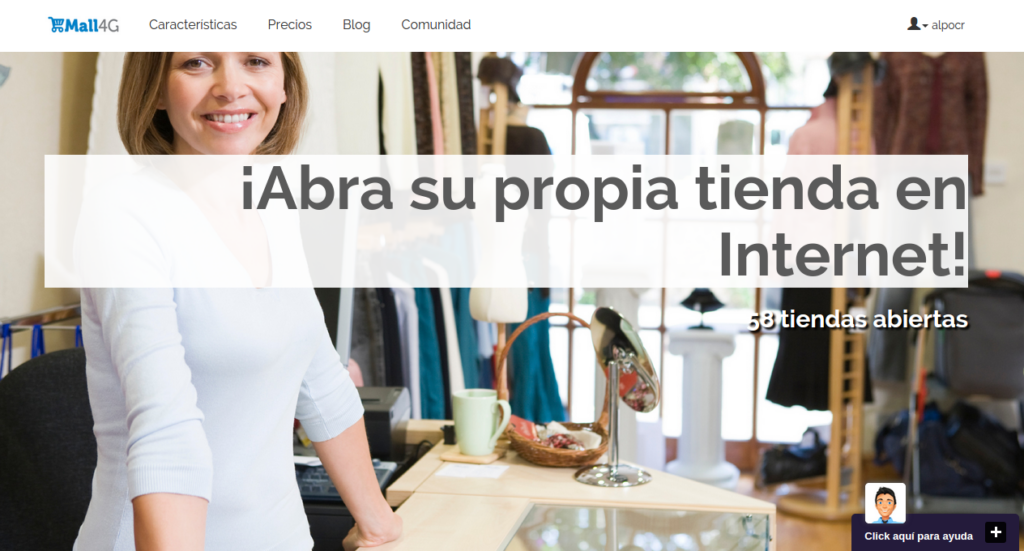 Mall4G is connected to several third parties services (payment processing, etc), all supported by Python. HTML5, CSS3 and Javascript for frontend. This project is hosted in Google Cloud and some others cloud providers (DigitalOcean and Linode) for testing and fixing.
If you want to feel the Mall4G experience, sell more and keeping growing your business, signup here.