Banking & FinTech Solutions
Stay competitive and compliant in global markets with custom solutions for private and public banks, financial institutions or your new FinTech disruptive product, by leveraging to technology experience from 4Geeks.
Learn more






Capabilities
Stay one step ahead of the competition with 4Geeks
We built a premium online payment gateway to process Amex, MasterCard and Visa cards globally, and provide real-time transaction status by API.
Start building with 4Geeks
Contact us below for a free consultation with our CEO.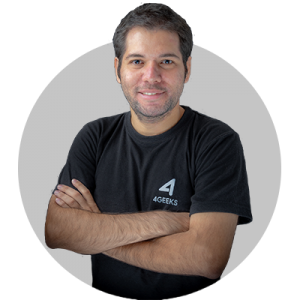 "Let's build the next big FinTech product together".  Allan Porras, 4Geeks CEO