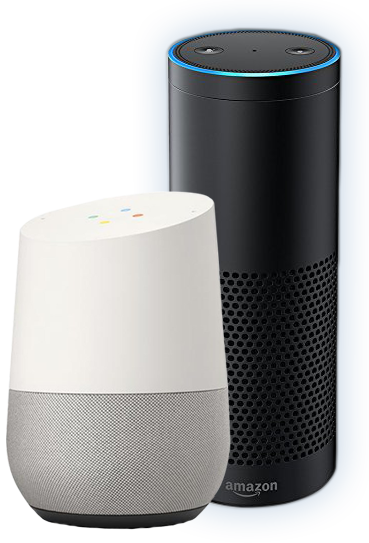 Custom Chatbots Development
Engage and assist your customers 24/7, on autopilot mode with a chatbot.
Give users new ways to interact with your product on your website (text or voice), mobile app or into any popular platform and devices, powered by AI.
Build with 4Geeks
"83% of online shoppers need support during shopping" Google
The biggest benefits of using a chatbot: 64% – the top benefit is the ability to get 24-hour service, 55% -getting instant responses to inquiries, 55% – getting answers to simple questions.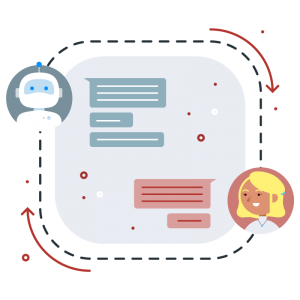 Create Custom Voice Experiences for Customers
Help customers to find products on your online store, check their bank statements, food ordering. All of this 24/7, full-time.
Wide variety of use cases
Your business can offer: Scheduling meetings, personal finance assistance, customer support, product suggestions, food ordering, flights traction, news and more. Integrated 100% with your CRM, ERP or internal systems.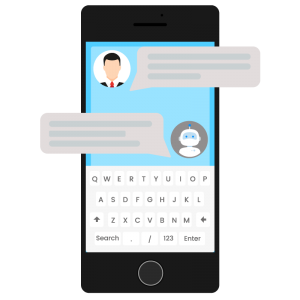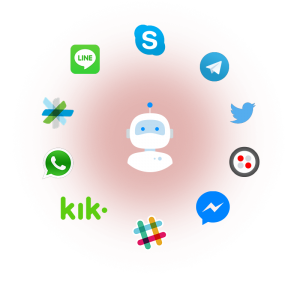 Multi-platform, always available.
Extend your chatbot to almost any platform on Internet, like Facebook Messenger, WhatsApp, Slack, Skype and more.
Episode 03: Chatbots
Hi there! Today we are going to talk about chatbots, and how it can help you to engage customers and do better business. A chatbot basically is a program with capability to understand natural language (English, Spanish…) and trigger orders.
Listen to the full episode here.
Build smarter products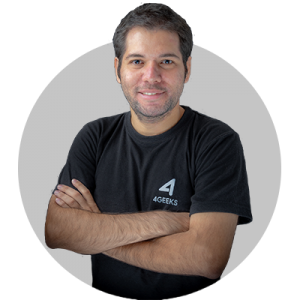 "Future is now. Let me tell you how to boost your company on autopilot mode with AI & Machine Learning".  Allan Porras, 4Geeks CEO.