4Geeks Teams
Lease Your Own Software Development Team.
Get In-House Software Engineers On-Demand in Latin America
View Capabilities
Trusted by








Focus on your product, not hiring.
Meet candidates in 72 hours.
Key benefits to partner with 4Geeks
Fast & Complete service
Initiate a team in 72 hours (or less) and start to execute right away. All-inclusive service.
Get Quote
FAQ
Where will my team be physically located?
Your team can be located in any of our delivery centers in Costa Rica, Mexico or at any trusted partner in Latin America.
Can I be part of hiring process?
All the hiring process is 100% transparent. We are doing a great job filtering the right talent for projects needs, but you can always take the final decision.
Is my team strong in English skills?
Yes! By default any team from 4Geeks is fluent in English.
How does the contract and service payment work?
Simple. You will receive only one monthly invoice that includes everything (office, workstation, computer with a webcam, social expenses, etc ). You don't need to take care of any extra cost, process or legal documentation.
Once you apply the 7-days trial period you will receive a complete business audit. After that, if you agree, the contract extends to 6 months.
There is no a minimum team member to hire, so you can start with 1, 2 or 3 guys.
How long does putting a team together takes?
72 hours after signing NDA 🙂
Can I hire a part-time team?
Technical Capabilities
Lease your own software delivery team in Latin America (Costa Rica) with Web Development, Mobile Development, QA or Big Data skills.
Get software developers experts in Python, Go, Java, Ruby on Rails, Microsoft .NET, Angular, PHP, NodeJS, React ,  React Native , Flutter (Android, iOS) or Data Analytics.
Please fill out the form below in order to get 7-days trial.
Get Quote Now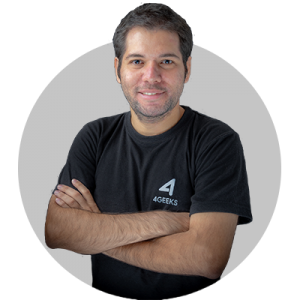 "Let us find your next extended in-house and vetted software engineering team in Latin America." Allan Porras, 4Geeks CEO.