Consulting Services
Work with 4Geeks engineers, marketers, growth hackers, data scientists and strategists.
2M+ users around the globe are using products powered by us.
We partner with clients to design, develop and grow their own digital products, on time.
Services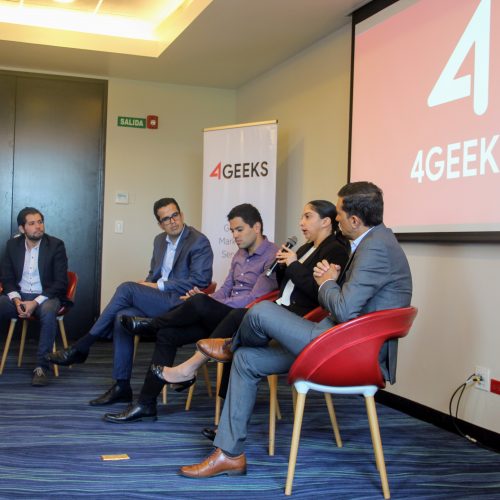 Our Methodology
We are obsessed with build not just great experiences, but profitable.
Discover how is like working with 4Geeks.
Strategy

(Optional) In a workshop, our team will study and understand not just your product but your business and they will provide suggestions to 10X your goals, one by one.

Plan

Once the strategy is clean and clear, our consultants and engineers will create plan a schedule in order to achieve every desired goal in a specific time.

Deploy

Software Engineers and digital consultants will code your plan in order to make it real. Then they will deploy it to the real world (cloud servers), on time.

Optimize

After deploying your product we will find hidden paths to optimize your product life and performance, updating to new business requirements, or just make it better.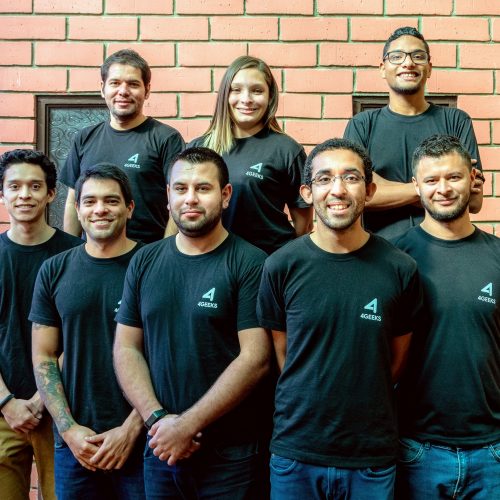 Team & Talent
We are a multidisciplinary talented team of entrepreneurs, digital consultants, designers, software engineers and marketers, ready to work for you. They not just understand technology, but business logic.
Our recruitment process is very strict, to ensure we work with premium-only talent.
We are regularly sponsoring and hosting technical and business events and workshops with leading groups in Latin America, including top universities.
Let our team to help you design and build your product, or make profitable your current business.
Our Service Offerings
From custom solutions to program packages, we'll deliver a unique strategy to match your business needs.
From MVP to final products, scalable and secure.
Read our blog
Read new valued content every week directly from our Software Engineers, Data Engineers, Marketers and experts, to make your process happier.
Start building with 4Geeks
Contact us below for a free consultation with our CEO.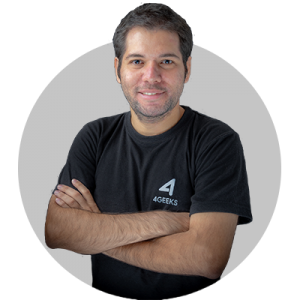 "We have the right solutions. Call me and let me explain you the next steps…" Allan Porras, 4Geeks CEO.