Soluciones para
Banca & FinTech
Permanezca competitivo y enlazado a los mercados globales con nuestras soluciones a la medida para bancos, servicios financieros públicos y privados, o tu nuevo producto FinTech, apalancándose en la experiencia tecnológica de 4Geeks.
Ver Soluciones






Capacidades y Soluciones
Siempre un paso adelante con 4Geeks.
We built a premium online payment gateway to process Amex, MasterCard and Visa cards globally, and provide real-time transaction status by API.
Solicitar llamada de regreso
Al dejar tus datos abajo, un representante se pondrá en contacto contigo.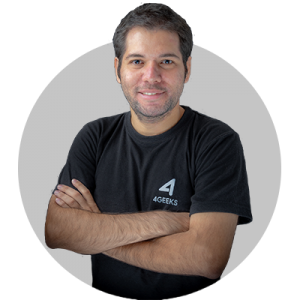 "Let's build the next big FinTech product together".  Allan Porras, 4Geeks CEO