4Geeks Payroll
Hire and pay
globally
A complete operating platform to setup and manage a remote team in no-time. We handle global hiring, onboarding, payroll, taxes, documents and perks.
Hire workers without opening a local entity.
No local entity needed Bulk payments Full compliance
Book a demo
Read the docs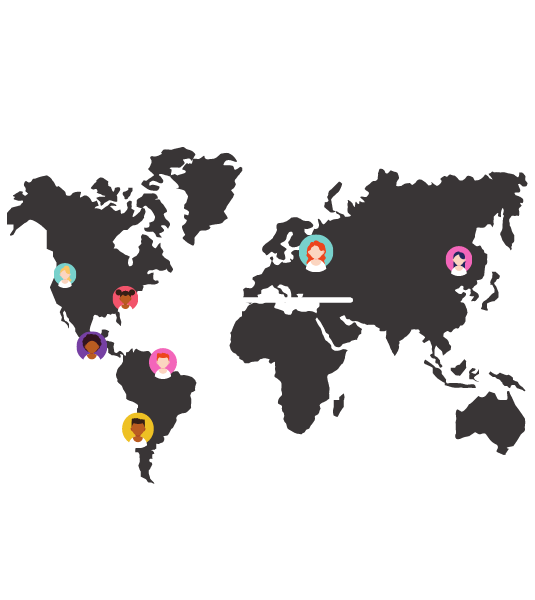 Hire employees overseas legally at half cost
Employer-of-Record (EOR) model let you leverage our local operation infrastructure to run your own at half cost.
Pay them in bulk, just one click
Save time and money by automating payroll in bulk. You pay a bill via ACH or credit card, and we distribute that money to your team in seconds.
Pay in USD or local currency
They receive money automatically
Source candidates directly from our global talent pool
Posting adverts is too slow. LinkedIn is too time-consuming. Agencies are too expensive.
Don't waste time in recruiting. We already screened and interviewed candidates in different fields so you can just onboard them into your team as soon as possible.
Available countries
Start your own dedicated delivery center without opening any local entity.
Testimonials
What they said about 4Geeks?
4Geeks is creative, experienced, genuinely care about the customer. As partners we work closesy to develop strategy, architecture, specifications, wireframes and ultimately a solution that meets our clients brand goals that connects with a great user experience.
We have been closely working with 4Geeks for months, developing in different languages for our ongoing operations in Central America. Support/Quality and delivery time are always met. We look forward to continue doing business with them in this and new projects to come.
4Geeks has been a trusted partner since 2015. We're happy to have them in the Gun.io community and we look forward to working with them for years to come.
Featured customer stories
We partner with companies in different industries to design, build and grow their apps, platforms and SaaS products.
Simple and transparent pricing
No hiring fees. Pay as you go.
Hire Employees
$399 USD /month/employee
Hire employees fully-compliant (Employer-of-Record EOR) without opening a local company. We hire them, onboard them and pay them.
Hire Contractors
$39 USD /contractor/month
Onboard and manage your own independent contractors in minutes and stay compliant. We pay them monthly.
Need help on finding candidates? Our recruiters can help on screening talent for you.
Contact us
.
Discover More
Frequently Asked Questions