Millions of people are using products
designed and built by 4Geeks.









Meet the 4Geeks Style
Right talent + right experience + right technology.
We are developers, designers, marketers, data scientists, and digital consultants.
We help throughout the entire product development cycle.
Request a free consultation
Contact us below for a free consultation with our CEO.
Projects start at $25,000 USD.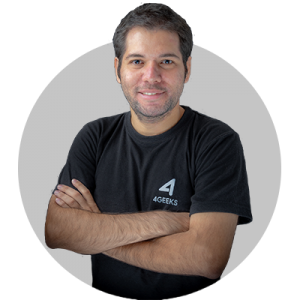 "We have the right solutions. Call me and let me explain you the next steps…" Allan Porras, 4Geeks CEO.