Startup Solutions
You could be the founder of the next unicorn. Our engineers and consultants can build your Minimal Viable Product (MVP) or complete SaaS in record time.
Learn more






Capabilities
Learn how 4Geeks could empower your retail and e-commerce business.
Start building with 4Geeks
Contact us below for a free consultation with our CEO.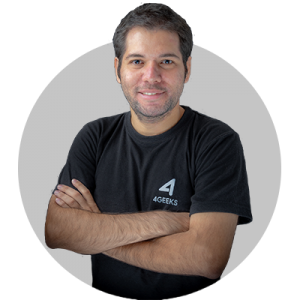 "Let's build the next unicorn".  Allan Porras, 4Geeks CEO