Laravel Developers for Hire
Augment your Laravel team this October.
4Geeks allows Fortune 500, Global 2000 and fast-growing startups to augment their engineering team with timezone-aligned premium Laravel developers, (in 3 days) from our global talent pool.
Testimonials
What they said about 4Geeks?
4Geeks is creative, experienced, genuinely care about the customer. As partners we work closesy to develop strategy, architecture, specifications, wireframes and ultimately a solution that meets our clients brand goals that connects with a great user experience.
We have been closely working with 4Geeks for months, developing in different languages for our ongoing operations in Central America. Support/Quality and delivery time are always met. We look forward to continue doing business with them in this and new projects to come.
4Geeks has been a trusted partner since 2015. We're happy to have them in the Gun.io community and we look forward to working with them for years to come.
Why 4Geeks
Discover real business advantages on hire Laravel developers through 4Geeks
Nearshore locations like Mexico, Costa Rica and Colombia let your team collaborate with you in real-time from the U.S.
Our Laravel engineers network can communicate effectively in English either written or verbal.
Save up to 35% in operating cost from the first month, by hiring Laravel developers through 4Geeks.
We handle local legal requirements like payroll management, office, workstation and employee perks.
Your Culture. Your Rules.
Engineers will join your team, your culture, schedule and communication tools. Direct communication.
Get access to our pre-vetted and interviewed talent pool of Laravel developers and programmers.
How to hire Laravel developers
via 4Geeks?
Talk to us
Once we understand your needs and MSA/SOW are signed, our team will match the best Laravel candidates.
Double check
Within the next 72 hours, you'll receive some handpicked Laravel candidates for your final approval.
Start delivering
Once you approved the right candidate, then the candidate become part of your team.
The quickest and easiest way to augment your Laravel team.
Get started now
4.9 out of 5 starts from customers reviews
More than 1500 vetted software engineers in our talent pool.
Docs, files, codes and daily communication are safe.
Still Questions?
Frequently Asked Questions
4Geeks vs Toptal
Compare core value, experiences, pricing, reviews, business model and more, between 4Geeks and Toptal.
Learn More
The 4Geeks Podcast
Conversations and advisement on technology, growth marketing and entrepreneurship.
Apple Podcasts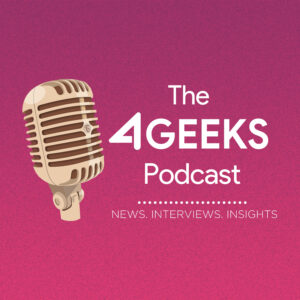 Hire Laravel Developers On-Demand
Meet vetted, full-time and interviewed Laravel candidates within 72 hours. No recruiting fees. We handle everything (payroll, legal, perks, etc).